Waterproof wireless technology
Kygo E7/1000 earphones incorporate cutting-edge waterproof technology. They give 6 hours playing time, and with the smart carrying case, another 18 hours battery life in your pocket. Whatever you're doing, whatever the weather, enjoy listening to your favourite tunes all day long. Easy volume, track and call controls through the multifunction buttons on both earbuds.
For the perfect fit in all ears, there are several accessories in different sizes, including Comply foam tips, engineered to be more comfortable than silicone and improve sound quality.
Comply Foam tips are expected to last 2-3 months with regular use. If needed, you can purchase new tips for your Kygo earphones HERE.
IN THE BOX:
• 1 x pair of E7/1000 earbuds
• 1 x Charging case
• 1 x Comply foam ear tips
• 3 x silicone ear tips
• 3 x Freebit sport wings
• 1 x USB-C charging cable
• 1 x User manual
FEATURES
• Bluetooth 5.0
• 24 hours playing time
• AAC® Sound quality
• Stereo phone calls
• Microphone
• Waterproof (IPX7)
• Automatic pairing
• Multifunction button
SPECIFICATIONS
• Drivers: 6mm
• Impedance:1 6Ω±15%
• Frequency response: 20Hz-20kHz
• Sensitivity(@1kHz): 116 db
• Bluetooth range: 10m
• Weight: 60g
"Go dancing in the rain with Kygo earbuds."
Text"Fantastic true wireless earbuds with brilliant noise-cancelling tech."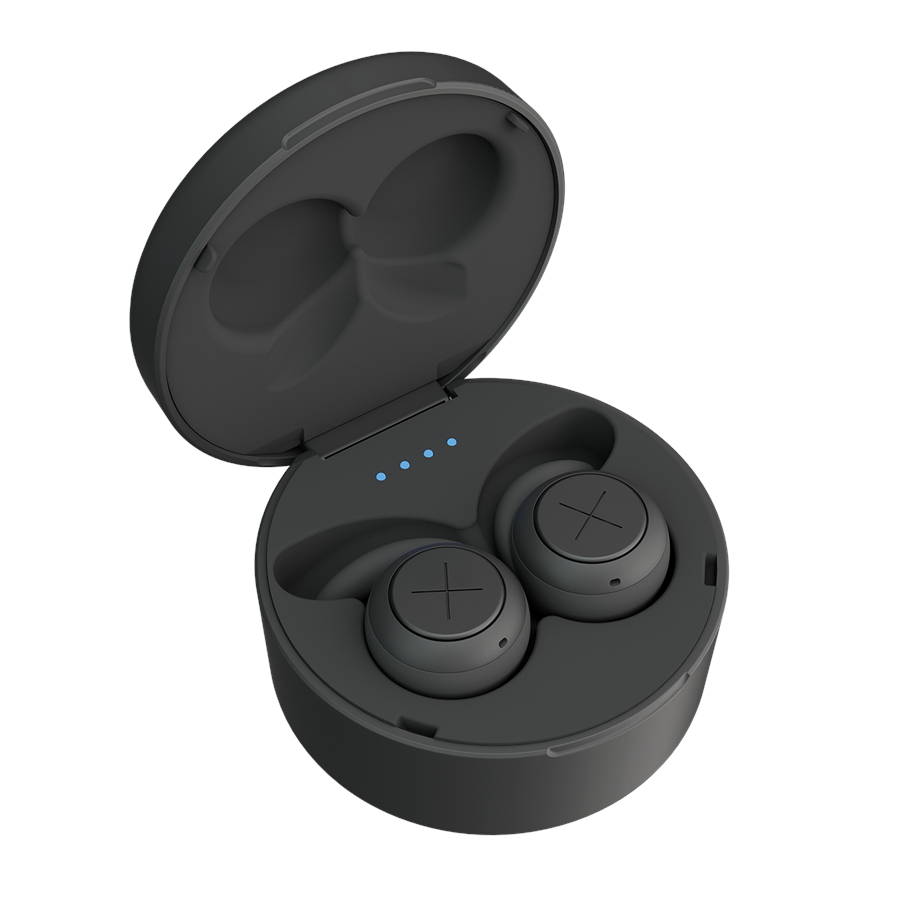 Give your wardrobe the overhaul it deserves.